Dresser Drawer is a production company that facilitates and produces projects concerning identity politics, the human condition and challenging the traditional audience/performer relationship through the creation of film, theatre and web-based media.
For inquires please email: dresserdrawerproduction@gmail.com
In Development
fastLOVE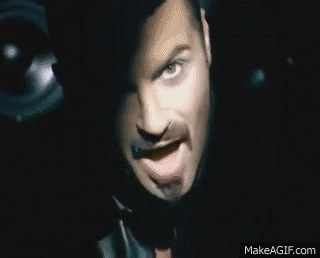 Created by Wayne Burns
Status: Concept Development
Micro presentation on February 16th, 2018 as part of the Bi-Visibility Cabaret.
More info here.
Headlock – Web Series
Graduating University, Damien's future lies ahead of him, however a series of unforeseen circumstances leaves him living out of his car, not knowing what the next day will bring. After trying to rehash his past with previous relationships, Damien reaches a breaking point and tries to get his life back on track.
Written by Craig Jay
Status: Script Development
Completed
Prey – Short Film
A young woman confronts her past and present romantic partners. Culminating into a meditation on identity, Prey explores how one of the hardest choices one has to make is to simply put themselves first.
Adapted from Prey by Britney Tangedal
Directed by Vivien Endicott-Douglas
Director of Photography: Gayle Ye
Starring: Erica Anderson & Stephen Tracey
Status: Screening TBA
Cheese – Short Film
A group of friends put on a play to cheer up one of their own. This short emphasizes the power film has to shape our lives, through emulation of what we see on screen, and how we can use the medium itself to make harmony look cooler than conflict. 
Written & Directed by Alexander De Jordy 
Director of Photography: Dennis Grishnin
Starring: James Daly, Cynthia Hicks & Alessandro Costantini
Status: Screening TBA
The Gift Giver – Short Film
A HIV support group is infiltrated by a young man with the intention of contracting the virus. 
Written & Directed by Denis Theriault
Director of Photography: Jordan Kennington 
Starring: Wayne Burns, Kyle Mac & Alex Ozerov
Status: World Premiere – 2017 InsideOut LGBT Film Festival.
LIONESS – Solo Performance
Maria attends her very first parent/teacher meeting with the best of intentions, what follows is a share-all about womanhood and the trials and tribulations of single parenting.
Created and Performed by Wayne Burns
Directed by Petra O'Toole
Status: Complete
Project: CNY – Short Film
After a renowned scientist is kidnapped from his home and a bio-nuclear weapon is stolen from a covert bunker in Nevada, Q,, the lead tech engineer and ground support for Fleming, the country's top clandestine agent, is forced to make a decision between his family and the fate of the world.  
Directed by  Sean Kung
Written by  Celeste Koon
Director of Photography: Howard Wan
Starring: Michael Man, Brett Donahue, Katriina Isberg & Jean Yoon.
Status: World Premiere – 2016 REELWorld Film Festival
*Winner – Industry Choice Award – 2017 Toronto Youth Shorts
Wanted  – Short Film
Two young socialites meet on a park bench in the moments leading up to the kidnapping and sale of a child into the human traffic ring.
Directed by Alejandra Simmons
Written by Wayne Burns
Director of Photography: Luke Wan
Status: Complete
Youth – Short Film (Silent)
An examination of nature's effect on children and the pleasure that urban residents experience during the exploration of open spaces. 
Written & Directed by Wayne Burns
Starring: Eponine Lee
Status: Complete